RANDSTAD ANNUAL DINNER 2016
"Millennials", the era of digitalized 21st Century comprises of complex and diversified working environment, requires an aspirational ceremony for a work-life balance. Annual event for the Professionals could be vivid and entertaining, yet as professional and prestige, that bring together the professions and won't give them a tiresome moment.
| EVENT | DESIGN | PRODUCTION & INSTALLATION |
ASIA SOCIETY, ADMIRALTY
PRESTIGE AND PLEASURABLE AWARD CEREMONY
When it comes to annual dinner for the Professionals, how often would you find it less boring and consecutive?
| ANNUAL EVENT |
The company logo of Randstad composites with the globe and numerous human figures, the denotation of assembling every talent from over the world. The theme of this year is "Millennials", we opted for Rubik's Cube.
The basic idea has a strong linkage with Rubik's Cube, as 21th Century represents the digital era, where as Rubik's Cube and and Digitalization share the same basic particle of diversity. Diversification occurs when Rubik's Cube was being twisted and turned; it symbolizes the same complexity diverseness at digital environment to hunt for expertise with new era of thinking. We have tactfully blending in Rubik's Cube with the company logo of Randstad for the theme of this year.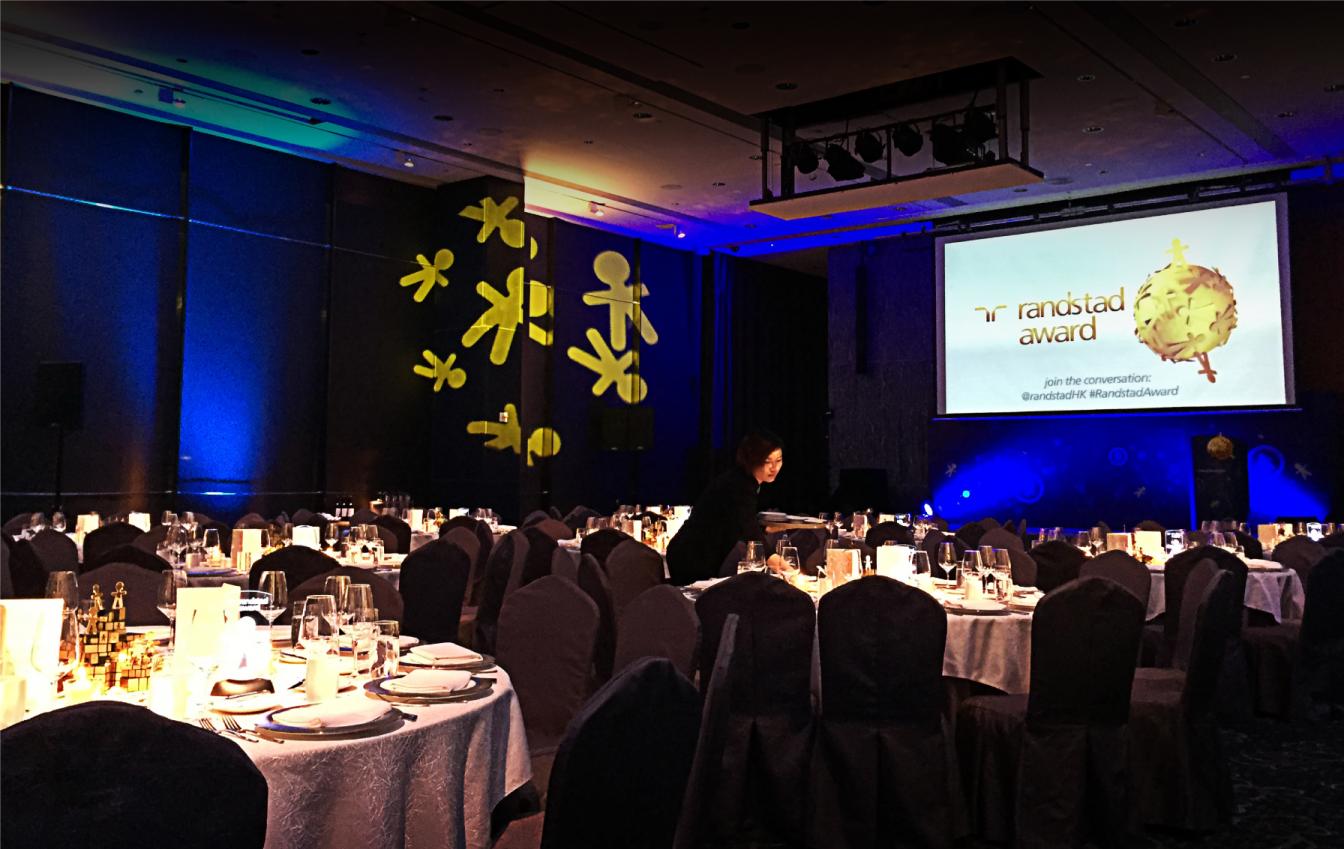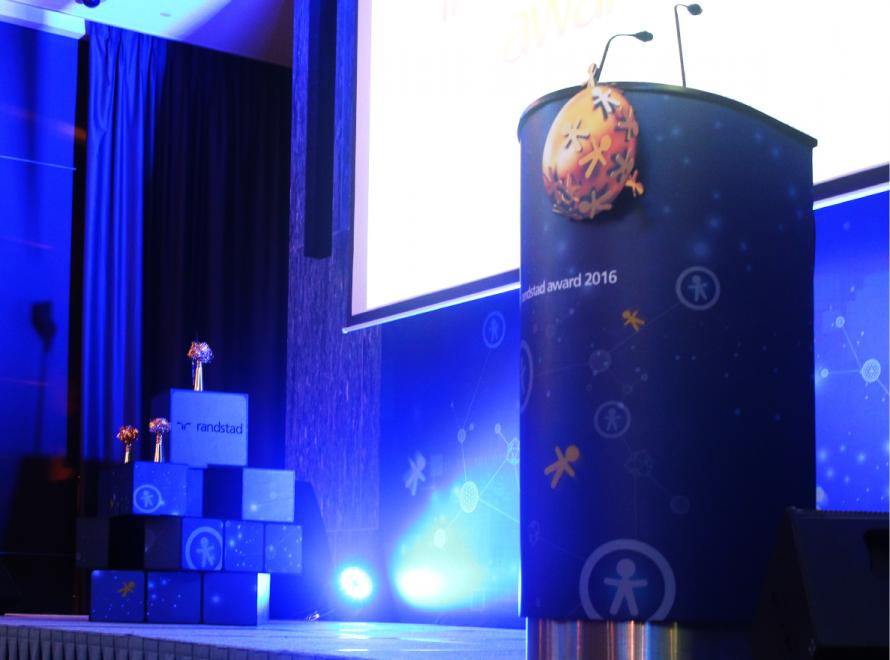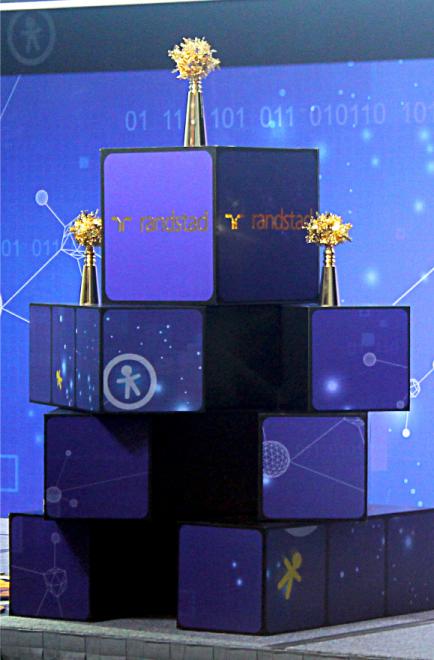 | BRAND BUILDING |
At the reception area, we built a gigantic Rubik's Cube for photo opportunity, and create a professional but harmonious ambience and moment. All the guests being invited to the annual dinner are knowledgeable professionals with great success, thee, the design of our theme has to be demonstrated in professional manner but it has to be aspirational but also, hassle-free night for enjoyment.
Randstad has a strict preference on the venue, Asia Society has been selected for the event as last year. Apart from the ballroom at the indoor area, there's a party with welcome drink being conducted at the outdoor area. Soft lightning, and relaxing music have intended to bring a moment of carefree night for all the guests from their bustling work.
Rubik's Cube with Randstad's logo has been given out as souvenir for all the guests. We have glued a little guy on each Rubik's Cube, which has been twisted and turned at different shapes on the table for the guests. Each cube represents Millennials, and the little guy represents they are "The Best of The Best". Amazingly, most of the visitors have started playing with this meaningful souvenir once they're seated.