| EVENT | PRODUCTION & INSTALLATION |
ECCO, IFC
BREAKTHROUGH & BREAKING THROUGH THE GUINNESS WORLD RECORD
Haste across the busy center makes people feel overwhelming, want to visit Scandinavia?
| OVERSIZE INSTALLATION | GUINNESS RECORD |
ECCO originates from Denmark, as one of the top 5 world-renowned quality leather brands. It's celebrating its 50th anniversary worldwide, at Hong Kong we applied a soft toned Scandinavia village for its birthday. The soothing ambience creates cozy moments for the targeted middle-range and classy customers.
Gigantic ECCO shoes, with 2-meter long and 1-meter tall was built by glass fiber. The extravagant size and scale zoomed in all the tangible features creates knockout effect. We believe it looks 90 percent alike of the genuine shoes! The most interesting part is the sole of the shoe has been deliberately made accessible for visitors to have fantastic photo opportunity.
Spurious grass has been arranged the 50th Anniversary milestone at the event, it look vivid and greenish, right? It looks real and unexpectedly creates the selfie spots for quite a bunch of office ladies around.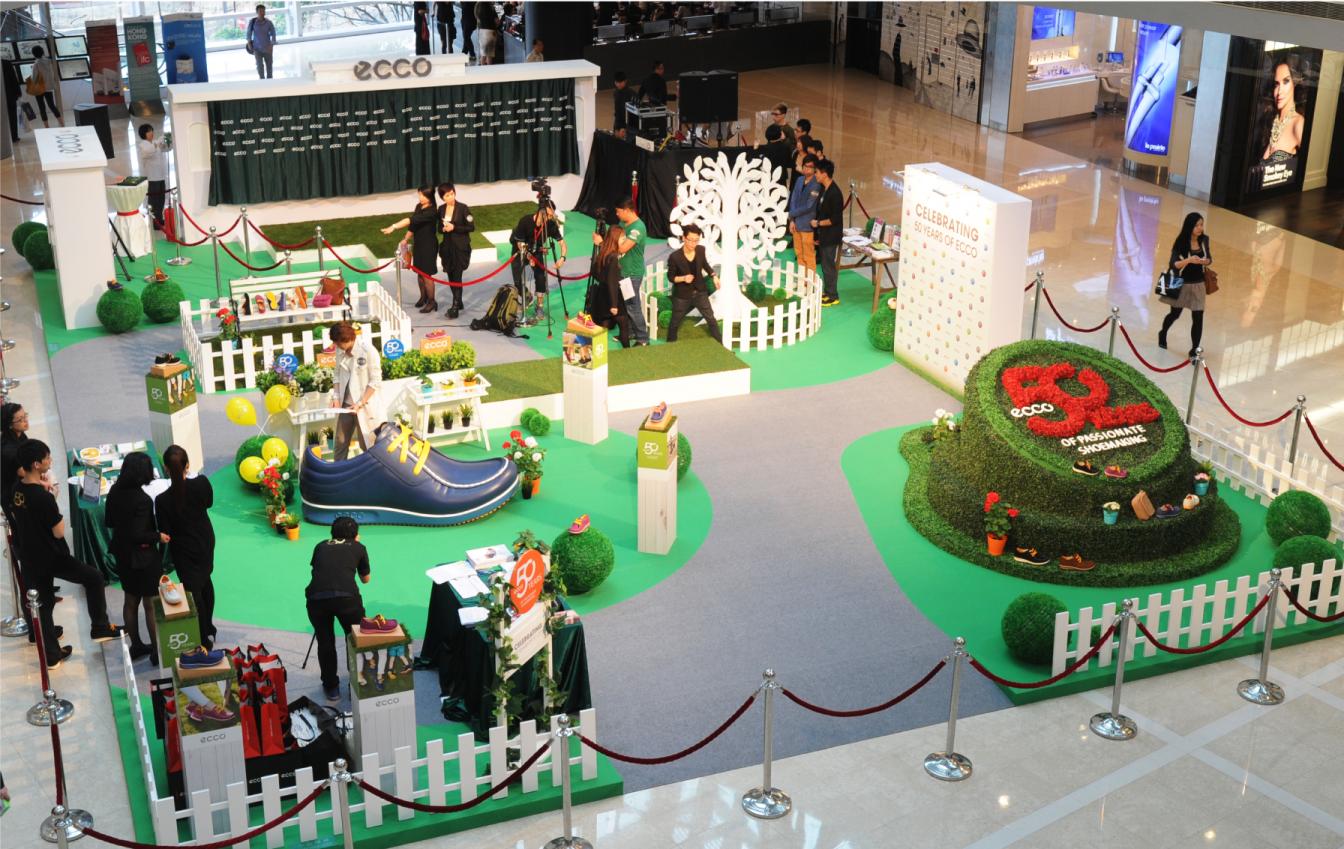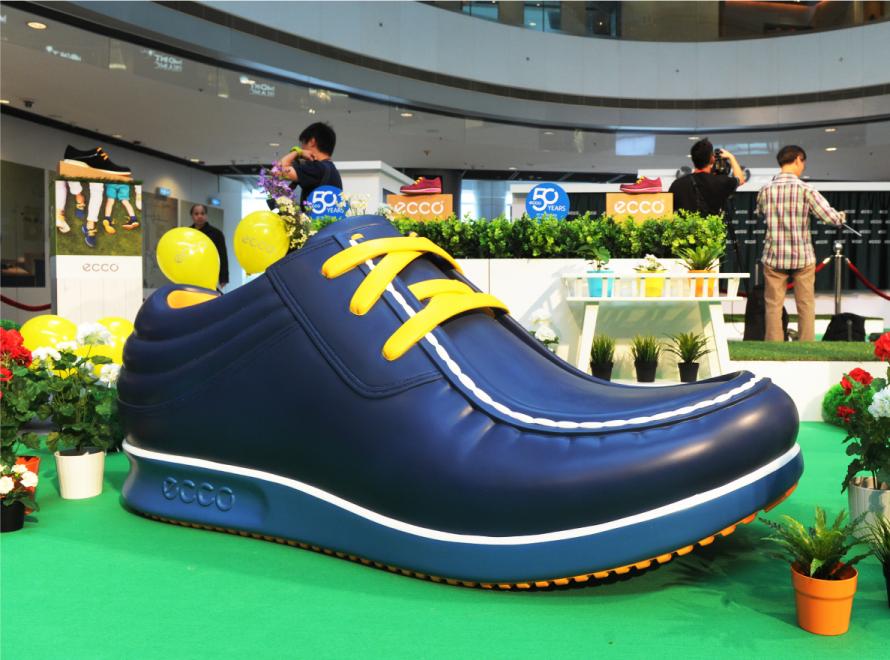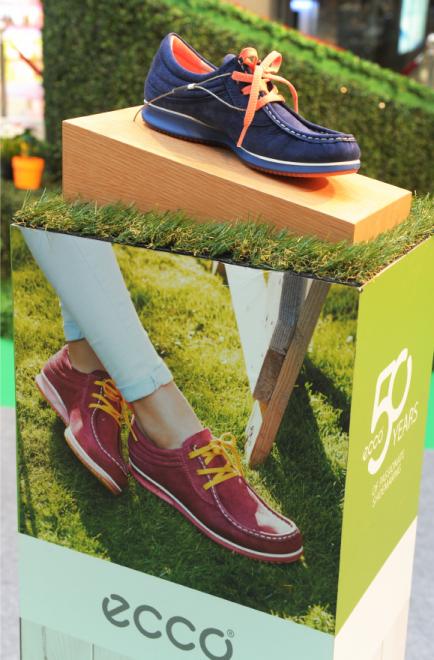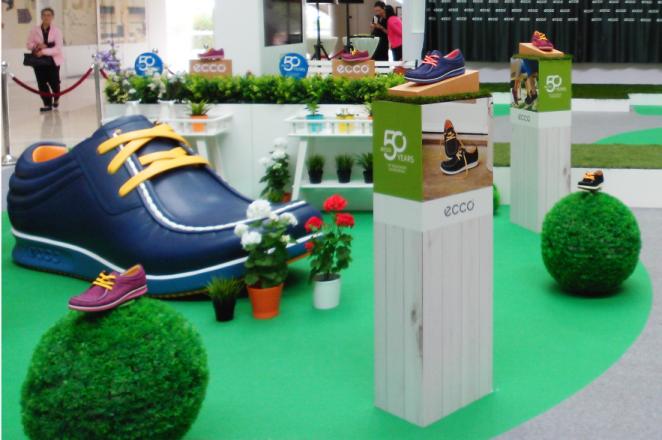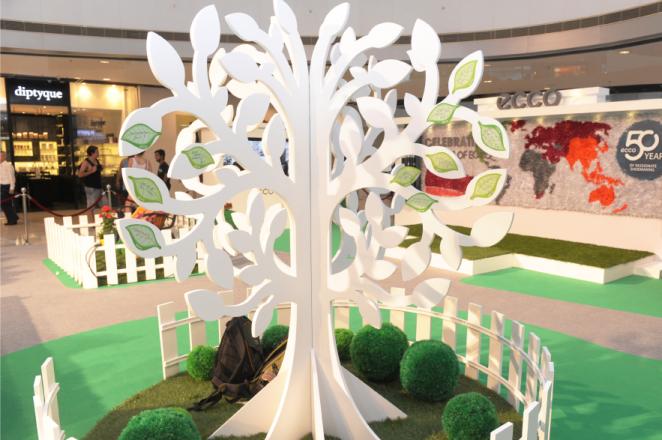 Among all the onsite installations, the most attention grabbing one should be the World's Largest Shoelace Braided Artpiece, with 60,000 pieces of shoelaces being used to braid a world map. It represents the fame of ECCO spreads to every single corner in the world. Surprisingly, this design breaks the Guinness World Record at 4.5 meter x 1.5 meter, of which the best birthday present for ECCO.
During the opening ceremony, the attendance of local canton celebrity, Miss Kelly Chan has stirred up the emotion from the public and generated the next perk at the event.